Meet 640East: Mixing Sustainable Architecture & Alcohol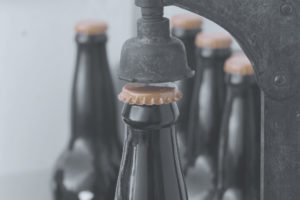 A unique bar constructed from two shipping containers offering atmosphere alongside beer, champagne, cider, cocktails, wines, and soft drinks. Caravan Coffee Roasters also offer seasonal espresso blend and single origin coffee which is served all day long.
Artisan coffee producer Caravan source and roast the world's best beans from single farms and speciality estates in Ethiopia, Colombia and Rwanda. Served also is the 'King of cold brew coffees' Sandows, pastries from Flour Station at Borough Market and Great Taste award-winning 70% cocoa Callebaut Belgium chocolate brownies from Galeta.
640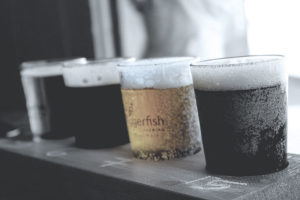 640East features two shipping containers next to each other to arranged a central courtyard space with a bar and outdoor seating. In all, the two containers measure a combined 640 sq ft. Whether you fancy sitting back relaxing or grabbing a few drinks with friends 640East is the perfect place to be. Our bar boasts a large and open outdoor area, as well as private dining and function rooms available for hire. The perfect setting to make a great event of every occasion.
Wide Range of Dishes & Spirits
We offer the best locally sourced ingredients and seasonal produce, all crafted into delicious, modern dishes. We serve a wonderful range of dishes and drinks. Come and experience for yourself what makes 640East one of the best pubs for a quick bite with friends after work. Our menu may change due to produce availability. For our daily specials please check our instagram.
There can't be good living where there is not good drinking. –Ben Franklin